Posted:
August 18th, 2011 |
Author:
admin
|
Filed under:
General
|
Comments Off
Caishlan Sweeney is the Marketing and Audience Development Manager at Dundee Rep Theatre
Here she talks about her amazing team of young ambassadors.
We've got two sets of ambassadors, one is our Community Ambassadors which includes mostly older people who are usually retired and who are active at their local community centre. Then we've got our 12 – 18 year olds. Both sets have been going for about one and a half years.
How did you find them?
We sent letters through our Creative Learning Department to schools and educational establishments and also invited our youth theatre group to take part. They all submitted applications, it was very much like a job interview, a fantastic opportunity for lifeskills learning. We shortlisted and then took it down to 20 – 30 people. We got about 12 ambassadors in the end – all super committed and enthusisastic.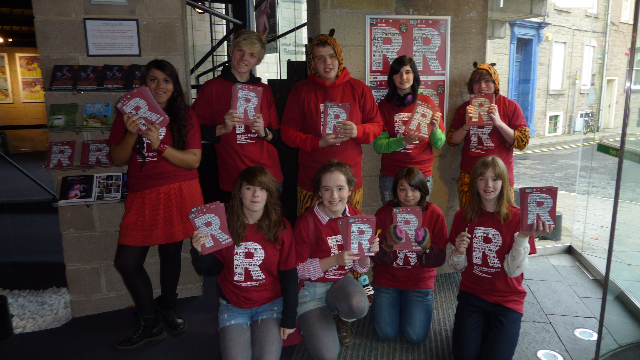 What do they do?
The Young Ambassador programme has evolved quite a bit. Initially we invited them to come up with a marketing plan they would be in charge of delivering, usually for a Creative Learning project or one of our Childrens productions. We did that for 8 months but then it evolved into them being responsible for different projects. We realised it needed to be more than just us asking 'Would you like to be our Champions?'.
Rep Youth Weekend is a weekend of youth activities where the whole building is taken over by young people which was created by the youth ambassadors for young people and they're in charge of making sure it's well attended and involves activities they come up with, like the Open Mic night and this year they're putting on Dundee's Got Talent as part of it. Part of their purpose now is to raise money for the theatre and also to enable them to fund their own projects with the income they bring in and through bringing in young people they are helping Dundee Rep engage and grow different audiences.
So its like they're running a mini-business?
Absolutely. Their next big project is Dundee's Got Talent which is part of Rep Youth Weekend Extra. The auditions are on September 4th and they've put a big ad in the paper. They were just in the office yesterday with the Head of Marketing writing up the terms and conditions and entry details. We've got it set up with Giftaid where every time someone votes by text, in the audience, a pound goes to Dundee Rep's Gift Aid Fundraising.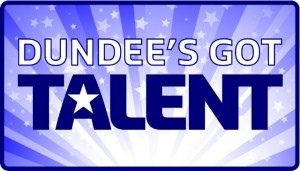 What do they suggest that staff wouldn't have come up with?
Well initially they were keen to do stuff like posters, postcards and badges and we had to constantly remind them that we didn't have a lot of money. They suggested conversational blogs, like forums. We might think of flyers whereas they would suggest postcards. They will suggest stuff like 'Let's dress up in costume and hand out flyers in town.' We wouldn't suggest that! Oh and they helped to organise a Blues Brothers flash mob. We invited the adult drama group and other staff and arranged a flash mob of 40 people in the local shopping centre. The centre was a partner in the event and allowed the Blues Brothers music to be played through their sound system. The young people told all their family and friends who all turned up and waited in a big circle so it wasn't as much of a surprise as we'd hoped but it looked great! Next is a line dance along the Tay Bridge for the show Rhinestone Mondays!
How do you measure the success of your programme?
By the types of people we see coming through the doors – getting that age group engaged. We do things like vox pops to get audience feedback and also by whether they're making enough money to fund their next project!
So its self-funding but does it take up a lot of staff time?
No, not really, they're pretty self-sufficient, It doesn't seem to be a drain. Its energising!
What do they get out of it?
They love being part of the Rep and they enjoy the opportunity to put on their own events. They enjoy the responsibility. They get to put on their own events and to experience being successful. They are involved in lots of other things as well. They like getting involved. They're all really switched on and focused – its quite scary! That reflects the way we got them involved, through our thorough recruitment proceedure.
Thank you.
You're welcome. Come back later in the year and I'll tell you about our older ambassadors.
Great, I will!

If you know someone who would love to be in Dundee's Got Talent, for more information visit https://www.facebook.com/pages/Dundees-Got-Talent/193428340720962 Or www.dundeerep.co.uk
---