Posted:
March 21st, 2010 |
Author:
admin
|
Filed under:
Word of Mouth
|
Tags:
Doug Hall
,
word of mouth
|
No Comments »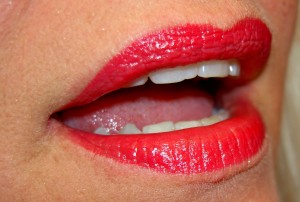 Doug Hall is a Professional Inventor, 'Corporate Rebel' and Small Business Advocate. A former Master Marketing Inventor at Proctor & Gamble, he is the founder and CEO of the Eureka!Ranch in Cincinnati an international invention and research think tank with clients such as American Express, Ford, Nike, and Walt Disney. He's also the author of Jump Start Your Marketing Brain: Scientific Advice and Practical Ideas

and is also well-known as the 'Truth Teller Judge' on ABC TV first series of American Inventor, co-produced by Simon Cowell.
I met Doug recently at an event where he did a fascinating and inspiring presentation covering innovation, right/left brain thinking, effective marketing, dealing with fear and much more. Before I left I took my own fear in hand and he generously accepted my request for an interview.
Can you say a bit about the areas of marketing where word of mouth can be effective?
Yeah, there's two elements, people need to know about us, they need to generate awareness. You can do it through marketing spend: classical advertising and you can do it through word of mouth. The right solution is a combination of the two. The challenge with it is, in order to get word of mouth its not enough to just show some clever ad, you actually have to communicate something that is meaningfully unique, in other words, something that's interesting enough for people to actually want to tell somebody else about.
So therein lies our challenge because we tend to create adverts that are very clever and cute but they don't say anything and its just one gigantic waste of money when we do this and so we need to do something, but it's not enough to just deal with advertising.
If you just deal with advertising its just plain and simple too expensive in today's world, none of us have the right amount of money, but for the bulk of your awareness you will use your advertising to spark word of mouth (as opposed to a replacement for word of mouth) by communicating a meaningful message. The problem is the community of people that do advertising don't do advertising in this fashion. Their goal is to see how they can win awards for their great mini movies that they make! And what we need to do is we need to tell the story.
So it all starts with being meaningfully unique and if you're in the arts this gets even more difficult because the minute we start to define 'it' there are many in the arts who say you've now lost the value of what 'it' was and so they have two choices: they can either get over this and start to work at helping people or they can stop whining about the fact that nobody'll give them any money! So that's their two options and I don't really care which one they do! Like, don't be whining and the doctor's giving you a prescription of what to do and you don't wanna do it!
Your company EurekaRanch! are really good at measuring things – some people say its hard to measure the impact of word of mouth – do you agree?
Not that I know of. Its pretty straightforward to measure. You can measure it and monitor it. We have ways of doing it, its called 'vast diffusion modelling', it's a known entity to go do but you need to be able to understand how to do statistics and variable logic, that's what it amounts to and obviously for most people they don't know how to do any of that, but then again if I ask them, 'How does that plane fly in the air?' they don't know how to do that either! It doesn't make it less real than it is.
You are also very skilled in finding solutions to problems [Doug began inventing things from the age of 12]. Is word of mouth marketing a solution to a problem?
It is not a solution by itself, but it is part of a solution to help people get awareness in a cluttered media world. The problem we have is that when we make something, people need to find out what it is that we've done and we need to get that message to them and so our challenge that we face is how we can carry that message and bring it to people. So this is quite a significant challenge that exists for us to figure out how to go do that.
Which companies or people do you think are great at word of mouth and why?
Oh I don't know that anybody's great at it right now. Frankly we need to bring science to the field. I think there's people that get lucky but you know in the United States its 300 million people so there's a one in a million chance, 300 times a day that 300 people get lucky. It doesn't mean it's a reproducable process. I think that there's some people who have gotten lucky, but to reproducably be able to do it, this is a very new science to go do it. It tends to be after the affect that somebody gets it rather than its something that is actually happening.
Its very new and there's a lot of research going on. I was in a meeting all morning talking about more research in this area and more ways to go do it and there is a lot to be done. What our data shows for the first time is we've now figured out what kind of message is more likely to get you word of mouth. I can take two marketing messages and I can test them and I can tell you which one will be more likely to get word of mouth and by what percentage more, I know how to do that and that's new that we can do that.
You have tons of business and innovation experience. Do you have a message for arts providers and marketers?
They're gonna have to become whole-brain. People that are visionary in the right brain, its wonderful and its important, but at the same time, if you're going to make it, you're going to have to deal with the business side and I understand that growing up you had a perspective that it would be like selling out if you dealt with that stuff, well you're gonna have to deal with it! Think of it as I want you to become a 'Renaissance Person'. In the Renaissance, people were equal parts science as well as the arts and you need to become a Renaissance Person.
You offer a lot of great resources on your site, many of them free. Are there any links you'd like to draw our attention to?
There are audio books up at Eureka!Ranch.com and Brain Brew Radio [Wit and Wisdom on Innovation] is my radio show that spins up there 24 hours a day. Go to BrainBrewRadio.com it takes you to the radio show. It runs 24 hours a day and it's a collection of hundreds of hours of radio show. You'll hear all kinds of people."
Doug thank you so much for your time.
Well you're very welcome, I'm glad that I can help.
---